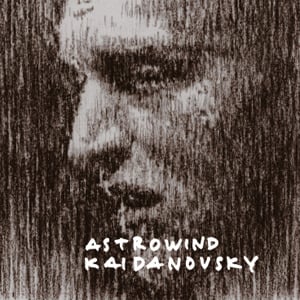 €

12.00
Astrowind' Sound designer from Latvia Kriipis Tulo creates an amazing, deeply emotional and romantic music with help of vintage analog synthesizers and open-reel tape recorder. There is a feel of acroamatic escapism, there are these huge chords of hissing analogue synthesizers and you can even find this special kind of Slavonian melancholia (or Baltic, respectively) people use to rave about. Astrowind bring up a lot of references in their beautiful and, well, obsolete music.
Astrowind Project got the harmonies and the sound to become one of the most interesting Baltic acts to emerge from a scene rich of innovative musicians (Muschraum, Joel Tammik, Selffish, to name just the most obvious).
This first Astrowind pro-CD album is a tribute to Aleksander Kaidanovsky, worldwide well known and seminal russian actor and film director. The album consists is eight tracks filled with mind-floating contructions and de-contructions that will bring the listener to a wider dimension.
"Kaidanovsky" sounds like an oppressive, yet captivating, music experience surfing from a lysergic and mutant electronic textures to a degraded samples and hypnotic voices of the universe. A really amazing and impressive album for one of the most talented artist coming from baltic area.
Tracklist :
1) The Guest
2) The station where trains never stop
3) Mirages
4) Stalker's Dream
5) The ascent to the Eckhart
6) The garden of forking paths
7) A simple death
8) Standing at the threshold